Sun Radio Recharge: The Sun Radio Recharge program encapsulates all the Sun Radio Foundation's outward giving initiatives. During times of crisis or great need, through this program, the foundation is able to provide immediate financial relief to the community. Starting in 2020 amid the COVID-19 pandemic to date, the Sun Radio Recharge has served over 1,000 Central Texans and donated over $180,000 back to the community.
The Sun Radio Recharge Program is supported by: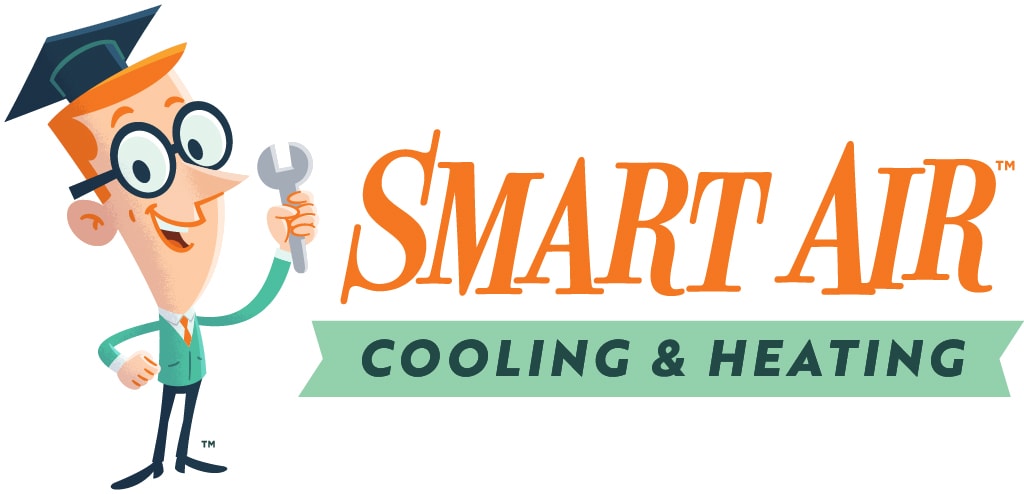 2022:
Fall Recharge/Gas Money Relief: In September 2022, the Sun Radio Foundation gave $13,000 to help touring local musicians with $100 gas cards.
Christmas In July: The Sun Radio Foundation raised $3600 with ½ of those donations supporting the Operation Blue Santa program!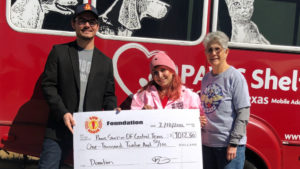 The Betty White Challenge: On January 17th, 2022 on what would've been actress/animal welfare advocate Betty White's 100th birthday, Sun Radio raised $2025 in donations with half of those donations going to support PAWS Shelter of Central Texas.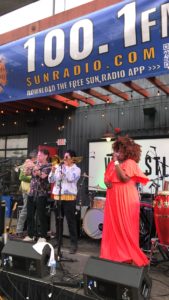 2022 Sun Radio Sessions: Held annually during SXSW music week, the Sun Radio Sessions is a series concerts featuring a mix of local, national and international artists with the proceeds benefiting the Sun Radio Foundation. The 2022 Sun Radio Sessions were held March 11-19 at The Wittliff Collections at Texas State University, Evangeline Cafe, 04 Center, Live Oak Brewing, Still Austin Whiskey and Beerburg Brewing and raised $19,481 to the Foundation.
2021:
Summer Of Giving: The Sun Radio Recharge returned in Summer 2021 to once again offer relief to Central Texas musicians in deferring the costs of their electricity bills.
Severe Winter Storm Relief: Following the severe winter storms that plagued Central Texas, the Sun Radio Foundation quickly shift gears and utilized the Sun Radio Recharge program to distribute roughly 500, $100 checks back to community members who were deeply affected by the inclement weather. Just five days after kick-off, the foundation poured over $50,000 back into the community.
2020:
COVID-19 Relief: The Sun Radio Recharge in its inception was designed to help defer the costs of electricity bills for Central Texas musicians and community radio stations nationwide. Over the course of a year, the foundation has supported over 500 local artists and non-commercial stations all over the U.S.